Highway/Drainage Department
Highway Department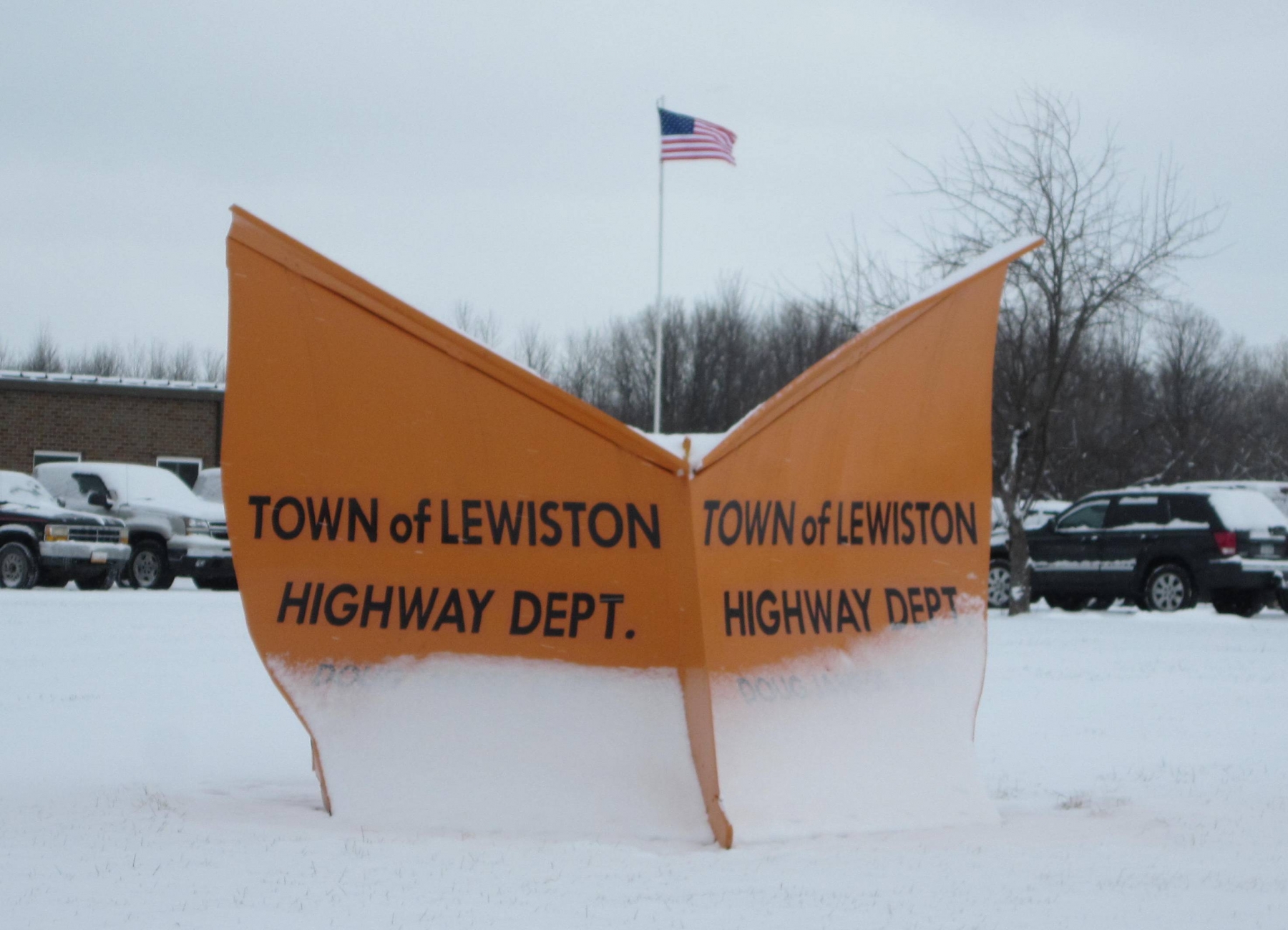 Dave J. Trane - Highway Superintendent
Brian Christman - Deputy Superintendent
1445 Swann Road
Lewiston, NY 14092
Phone: (716) 754-8218
Fax: (716) 754-8220
e-mail - [email protected]
The Town of Lewiston Highway Department is responsible for road plowing, paving and maintenance as well as leaf and brush pickup, tree trimming, drainage ditch maintenance, roadside mowing, and traffic signs within the Town.
Please separate brush from yard waste/leaves and have cut ends facing the road. Yard waste/leaves should be raked to the street line for collection. Please do not put the debris in the street.
Village of Lewiston residents need to contact the Village Municipal Center located at 145 North 4th Street, 754-8271 for any highway inquiries.